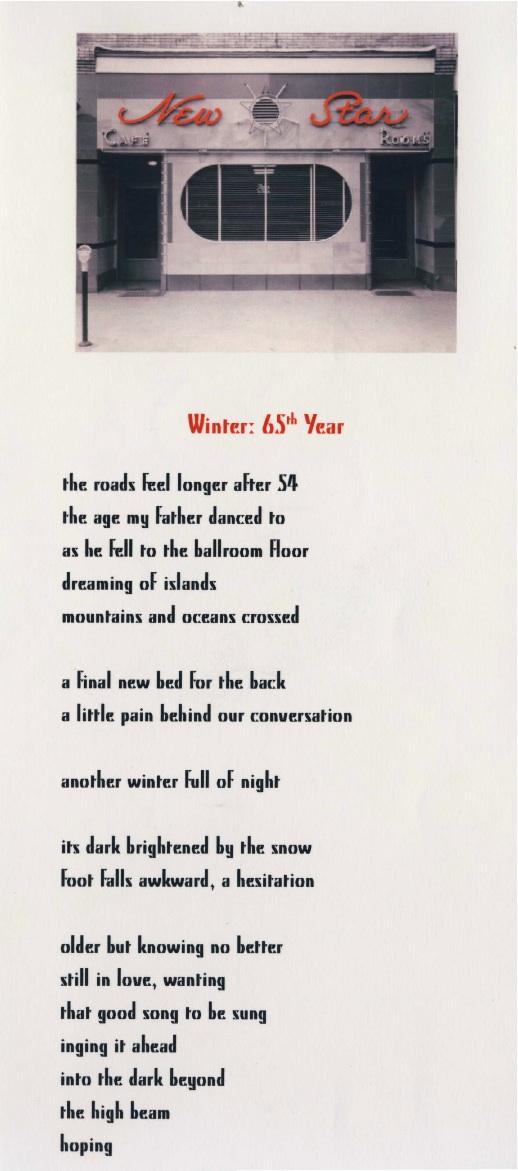 Basic Information
The Nitty Gritty

Title page

Image: New Star Café | Winter: 65th Year | text | caption

Colophon

New Year's 2004: My father, Fred Wah, opened the New Star Café in Nelson in 1948. | The poem echoes bpNichol's "Winter: 35th Year"

MLA Citation

Wah, Fred. Winter 65th Year. [Vancouver]: Fred Wah, 2004. Print.