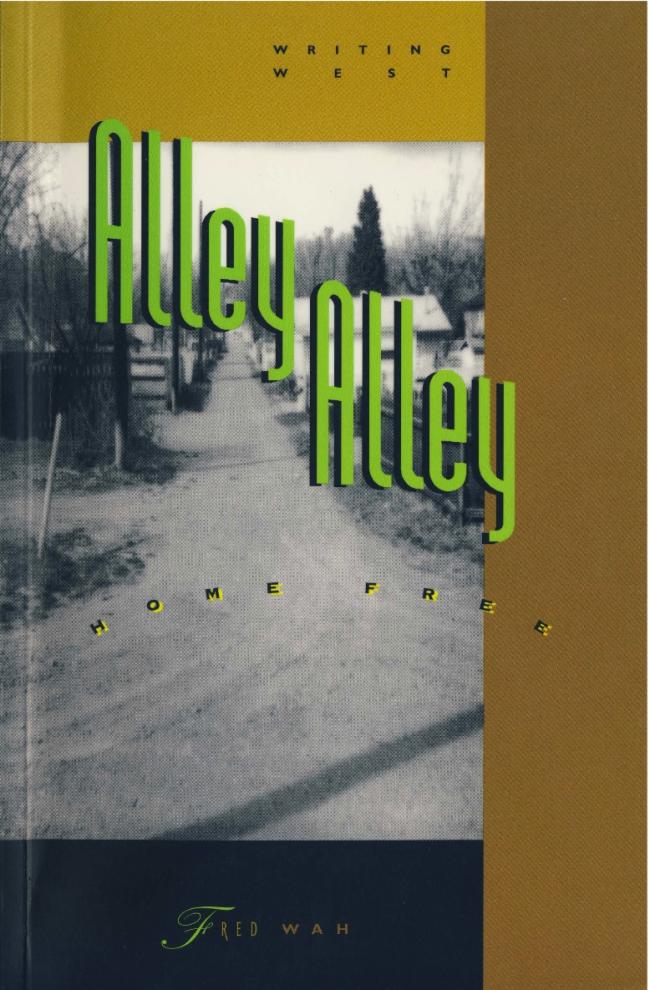 Basic Information
The Nitty Gritty

Title page

Alley | Alley | HOME FREE | FRED WAH

Number of pages

Pp. 1-968 ½ x 5 ½ in.; 21 ½ x 14 cm. Perfect bound black yellow and green cover. Black and white photograph of an alley on front cover. Commentary, brief biography and photograph of Fred Wah by André Jodoin on back cover.

Collation

[1] series title page; [2] acknowledgements; [3] title page; [4] blank; 5-96 text.

Colophon

Printed in Red Deer; 1992; # of copies at price Published in Red Deer by Red Deer College Press.

MLA Citation

Wah, Fred. Alley Alley Home Free. Red Deer, AB: Red Deer College P, 1992. Print.