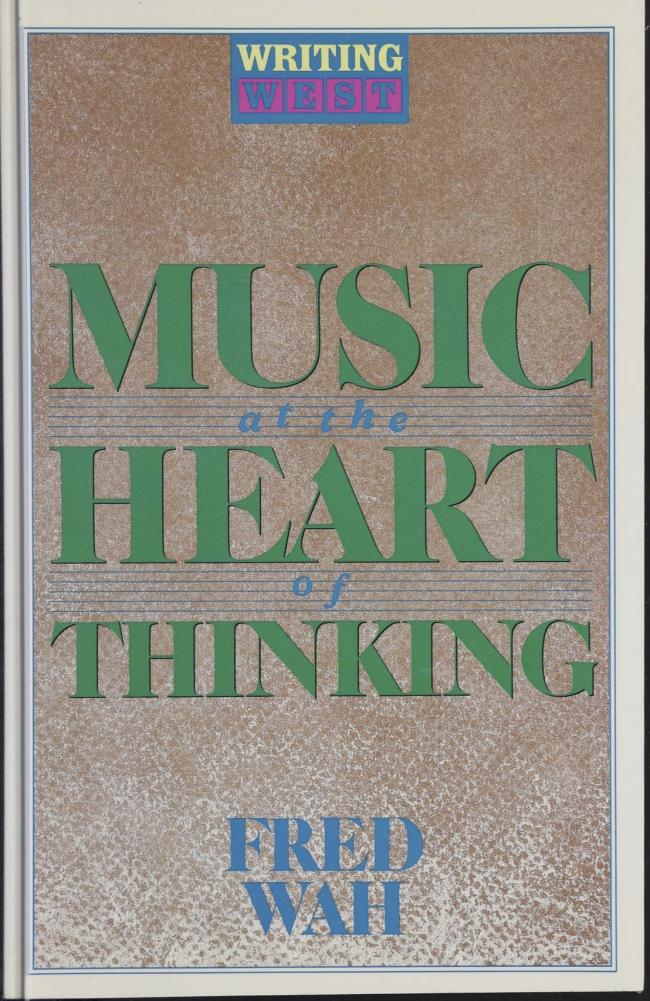 Basic Information
The Nitty Gritty

Title page

MUSIC | at the | HEART | of | THINKING | FRED | WAH

Collation

[i] series title page; [ii] blank; [iii] title page; [iv] acknowledgements; [v] dedication: For Jack Clarke | and Peter Huse, | thinking musicians; [vi] blank; [vii] preface; [viii] notes; 1-69 text

Colophon

Published in Red Deer; 1987; # of Copies at price Published in Red Deer by Red Deer College Press.

MLA Citation

Wah, Fred. Music at the Heart of Thinking. Red Deer, AB: Red Deer CP, 1987. Print.